Zello Radio Gateway
Extend and Improve your LMR
How it Works
A simple box connects Zello on a PC with USB and an audio cable to your radio. See Zello-compatible gateway hardware.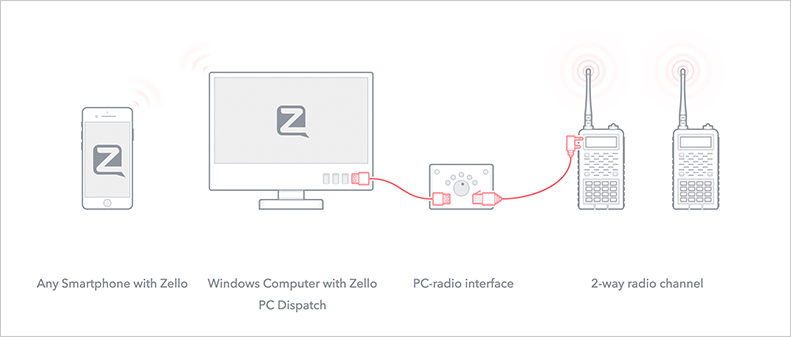 Everywhere Access
Two-way radio users can connect to Zello over any Wi-Fi or cellular data plan. They'll stay connected even while underground, on a plane or on the other side of the world.
Always connected
Traditional radio users connect with Zello users via a shared Zello group
channel available 24/7.
All Radio Technologies
Interconnect conventional and trunked analog FM, ETSI DMR, ETSI TETRA, MotoTRBO, APCO P25 FDMA, and NXDN.
Cost Effective
Zello gateway setup will only cost a one-time fee of a few hundred dollars in hardware plus $6 per month per channel. Zello does not sell the required hardware.