Customers StoriesCity of Denton Waste Dept Improves Efficiency with Rugged Push-to-talk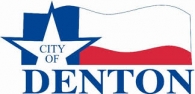 Highlights
Required rugged devices for harsh working conditions
ZelloWork partnered with Kyocera
Improved communications coverage
Improved customer service and satisfaction
Users found solution easy to use
Overview
The City of Denton's Solid Waste and Recycling Department serves customers in the Denton, Texas area. They provide trash and recycling collection services for residential and commercial customers and have a landfill that services their own collection routes along with customers in smaller surrounding cities.
The Challenge
Their prior solution, "push-to-talk" phones, were really a holdover from Nextel's two-way radio solution. The main challenge they faced was that the phones operated on the 3G network, and bandwidth and connectivity were a constant problem. There were areas along the collection routes with no network coverage causing communication problems between drivers and supervisors especially if customers called in to the department with issues.
In the search for a solution, reliable two-way communications on a rugged device was a must. From December 2016 to January 2017, various push-to-talk solutions were field-tested. ZelloWork was evaluated with Kyocera devices first. A test group of drivers and supervisors were provided Kyocera DuraForce PRO devices with ZelloWork installed. In addition, ZelloWork was installed on a desktop to manage network users and groups, and to dispatch drivers.
At the end of all the trials, ZelloWork was the clear favorite based on reliable connectivity, clear audio quality, and ease of use. Additional features like recorded audio in history, "all call" functionality, and user groups were also valued.
The Solution and its Benefits
Today, the department uses ZelloWork and its push-to-talk features on Kyocera phones, which are paired with Bluetooth push-to-talk speaker/microphones. They are witnessing dramatically improved connectivity and cost savings compared to their prior solution. Because push-to-talk allows instant communication with individuals and teams located miles apart, productivity and efficiency have increased. ZelloWork's management console allows administrators to create and manage users and groups easily, providing better insight into what's happening in the field, in real-time. Additionally, knowing that they can easily add additional cost-effective functionality as their needs change, such as GPS location services or message storage, is a big plus.
Almost all of their staff of 130 is currently using ZelloWork on Kyocera devices for dispatching calls and team communications, including their collections staff (drivers, supervisors and managers), landfill staff (heavy equipment operators, supervisors and managers) and weigh station staff and supervisor.
"The Kyocera DuraForce PRO and ZelloWork have dramatically improved our connectivity and teamwork as a department. The combination is easy to use, easy to administer, and covers a broad spectrum of communication needs at a fraction of the cost of two-way radios. It's hard to imagine our work lives without DuraForce PRO and Zello!," said Erin Clark, Administration Manager at The City of Denton's Solid Waste and Recycling Department.
For the team, using ZelloWork on Kyocera rugged devices means easy and efficient communications and not having to jeopardize personal, non-rugged phones in their challenging environment. Choosing a rugged solution that enables key features like PTT, protection against hazardous environments has made the lives and jobs of the Solid Waste and Recycling Department employees easier, safer and more efficient.