Customers Stories
A State Guard Distributes Medical Aid With the Help of Zello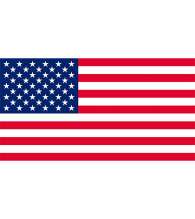 Highlights
Radio gateways expanded range, easing C3 communications by enabling personnel to communicate from across the state
A cell phone-based app satisfied the preferences of personnel, who preferred to communicate on their personal devices while still benefiting from a walkie talkie experience
Makes for an excellent tool in training personnel and maintaining radio proficiency
In May of 2020, we had the opportunity to connect with a 500-personnel-strong state guard that had recently integrated Zello into its suite of communications solutions. The organization supports the Army and Air National Guards in their humanitarian missions for the state, regularly provides aid during annual flooding events and, at the time we conducted this interview, was contributing key resources to the state's response to the COVID-19 pandemic. To communicate on their humanitarian missions, personnel rely on a mix of cell phone and radio voice/digital communications.
Challenges
Before signing up with Zello, the State Guard we studied relied on cell phones and HF Long Haul/VHF Short Haul digital and voice radio communications to connect with one another across the state. The personnel wanted to talk on their personal cell phones, which provide the range required for missions across the state, but to do so using the same push-to-talk functionality that walkie talkies provide.
When the organization's Chief Signal NCO heard about the Zello for First Responders program, he enrolled the Guard and began to roll the app out to his team.
How Zello Helped
From the get-go, the Chief Signal NCO particularly liked how the app maintains radio communications integrity, requiring that personnel use radio etiquette. Zello has helped the organization rely less on regular infrastructure, like texting, and it has also helped in tracking personnel in the field.
Do you represent a first responder organization?
Learn how you can sign up for the Zello for First Responders program today.