Customers StoriesHubSpot uses an app to replace radio at their major annual conference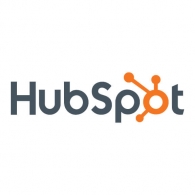 Highlights:
Ideal for BYOD environments – supports most smartphones and Windows PC
Wide variety of supported accessories, including ones for loud noise environments
No distance or frequency limitations
Uses Wi-Fi or cellular data
One-to-one or one-to-many with unlimited channels
24/7 technical support
Admin console for easy user management.
INBOUND is HubSpot's annual customer conference. It's a multi-day event that in 2016 drew over 20,000 attendees to Boston. Like most software companies, HubSpot regards its customer conference as one of the year's most important marketing activities. It is essential to HubSpot that INBOUND goes well, because a good event sends each customer home feeling they've chosen the right technology partner.
HubSpot began ten years ago with the promise that very small companies should be able to manage their marketing and their websites in a single easy-to-use software package. Today HubSpot has thousands of employees, and is traded on the New York Stock Exchange.
A Big Event with Big Communication Challenges
The INBOUND conference has a lot of moving parts:
The 2016 event was held in the Boston Convention and Exhibition Center (CBEC), the largest meeting facility in the northeastern US. In addition to the 20,000 HubSpot customers, attendees also included thousands of HubSpot and partner employees, CBEC and vendor representatives, production company techs, and union laborers.
Over the course of four days the event offered nearly 300 sessions across six distinct tracks. Each session at least one speaker. Each session combined computers, presentation software, presentation content, and projection and audio technology. Each session room had a monitor who was charged with summoning the appropriate help if a speaker failed to appear, a computer went down, or the audio cut out.
Security, of course, is always a concern at an urban event the size of INBOUND. HubSpot assigned 50 people to security and working with CBEC and City of Boston personnel.
Finally, the cost of INBOUND was partially offset by sponsors. Sponsors were heavily promoted, but they also were given space in a separate exhibit area. In effect an industry tradeshow with fifty exhibitors, this was an event within an event with logistical challenges around booth construction, internet and electric service, lead tracking, and so on.
Needed: An Alternative to Radios
With over 250 event-related staff slated for INBOUND 2016, a robust and versatile communication platform was clearly called for.
In prior years HubSpot used Sprint Nextel's push-to-talk (PTT) phones. When Sprint discontinued Nextel in 2013, the company started using traditional two-way radios. But radios were expensive, bulky to carry, and frequency limitations made them unreliable.
And with the event's mix of Hubspot employees, partners, day workers, vendors, and union workers, all with their own personal devices and earpiece, HubSpot decided that the communication solution had to support a BYOD (bring your own device) environment.
Nick Duda, Hubspot's Chief Security Engineer, was charged with finding a communication solution for INBOUND 2016. His team searched the web for walkie talkie apps and discovered ZelloWork. They also looked at other PTT apps, but none of them met as many of their requirements as ZelloWork.
The found that Carrier PTT apps supported only a limited number of devices and required use of the carrier's own data network. Zello, by contrast, runs on Wi-Fi and any data network, on most iOS or Android devices.
They knew some of their users would need hands-free access to communication. They knew that others would need to talk and listen unobtrusively. No PTT app supported the wide assortment of Bluetooth and wired earpieces and headset that ZelloWork supports.
Most importantly, they knew that any solution would have to be clear, fast, solid as a rock, able to connect HubSpot people anywhere in the world, and easy to use. After testing several apps ZelloWork was clearly superior on this score.
Deadline: Get ZelloWork Up and Running in a Few Weeks
With the event only a few weeks away, Nick contacted Zello about his need for a PTT solution for INBOUND 2016. The ZelloWork team assured him that ZelloWork would be a good solution for his event, and quickly engaged in the project.
They taught Nick to use the ZelloWork administrator console to set up all of the user accounts and device settings remotely. They showed him how the Import Users feature could simplify the creation of multiple simultaneous user accounts.
They also taught Nick all about ZelloWork Channels and User Roles. Channels are groups of people who need to talk together frequently. User Roles define what each user can and can't do in each of the channels they are assigned to. Some Channel/User Role combinations, for example, create a situation where only one person can talk and everyone else listens.
This is a portion of the ZelloWork channel structure for INBOUND 2016:
| Status Update | Events Team Support | InfoDesks |
| --- | --- | --- |
| All Contacts | Facebook Live Team | IT Support |
| Security Operations | Food and Beverage | Network Systems |
| Breakout Sessions | Freeman Bold Talks | PR and Brand |
| Chandelier Operators | Freeman General Session | Registration Check In |
| Content Liaisons | Freeman Meeting Rooms | Registration |
| Crisis Management Team | Freeman Production Rooms | Studio |
| Dream Team | Freeman Production Teams | Security Management |
| Dublin Ireland IT Staff | General Session | Security Ops |
| Enterprise IT | Help Desk North America | Security |
| Events Team | HubSpot HQ | Talent |
All users were given their account username and password, after which they were invited to a short company training session was held. For many, this was their first experience using a walkie-talkie mobile app.  With Zello tech support providing guidance, the network was completed, tested, and fully functional in time for the event.
When asked how ZelloWork was performing during the event, Nick replied:
"It's been going great… I can tell you the tool has been invaluable. We have a lot of great stories to share on how it was used for a ~20k attendee conference where Zello is used as the primary communications from events team, IT, security and local union teams."
A post event survey conducted by the Hubspot team indicated that users were most impressed with ZelloWork's sound quality, ease of use, and history/playback features. Users also liked the convenience of talking one-to-one or to a group, something not possible with Nextel.
The INBOUND 2016 experience was so successful that Hubspot plans to use ZelloWork again for INBOUND 2017.